March means that Spring is well and truly on it's way, and there is promise of nicer weather! A lot goes on in March, and whilst the weather can still be a little unpredictable, there's plenty to do both inside and out. So if you are looking for some ideas and inspiration for Family Activities to do in March read on!
Winter is nearly over, and March brings much to celebrate. With Shrove Tuesday and the start of Lent, World Book Day, St Patrick's Day and Mother's Day towards the end of the month, there are plenty of family activities to do in March to keep you busy.
Pin Family Activities to do in March!
Arts and Crafts
St. Patrick's Day crafts and some inspiration and ideas for some simple DIY World Book Day costumes should keep you busy!
A St. Patrick's Day twist on the classic paper chain. A really simple but effective craft to do with the kids, and a great opportunity to teach them all about St. Patrick's Day.
It's also Mother's Day at the end of the month, keep your eyes peeled for my bumper round up of Mother's Day card ideas that the kids can make, coming soon!
Gardening
With the nicer weather (hopefully) round the corner, it's time to think about getting out in the garden and planting up the veggie patch. It is also a great time to introduce gardening to your little ones. Subscription boxes can be a great way to do this if you're not naturally green fingered yourself.
It is also the start of horticultural show season, and my kids love to enter the children's classes. There are loads of benefits for children entering the shows, and it's something I'm really passionate about. Have a read of the blog post to see why.
Oliver really enjoyed this box. He loved the crafts and planting his pea and poppy seeds and watching them grow!ing
Outdoor Activities
There's lots you can do outside this time of year! With a spring in your step check out these activities.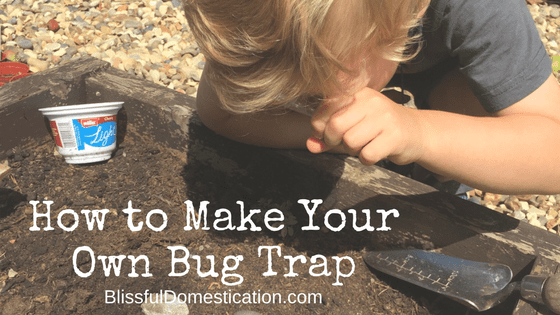 It's a great time of year to make a Bug Trap for your nature inquisitive little ones.
Garden Activities & Crafts for Kids
This was a guest post as part of my Get In Your Garden series I ran a few years ago. Loads of ideas in here for some great outdoor activities.
In The Kitchen
With Pancake Day, St. Patrick's Day and Mother's Day all in March, there are lots of great excuses to get in the kitchen!
These cute cupcakes are really simple to do with the kids.
These little cakes are perfect for this time of year and also make great gifts for Mother's Day.
Hopefully this has given you some inspiration for family activities to do in March!
Whatever you decide to do, have a great month!
Kerry x