Pipe cleaners are so verstaile, and we have used them again in making these not so scary Pipe Cleaner Spiders. Super simple, literally take just 5 minutes and perfect for Halloween!
If you follow this blog, then you'll know we love using pipe cleaners in our creations. We've previoulsy made pipe cleaner dragons and monster pencil toppers to name but a few crafts.
When it comes to making these cute little 8 legged friends, then pipe cleaners were the perfect medium to choose. They are very simple and quick to make and require very little in the way of craft supplies or expertise. As a result they are great for the kids of all ages to do and make fab Halloween decorations. We even made a web for one of our spiders to sit in!
So if you'd like to see how easy it is to make your own pipe cleaner spiders then read on, or pin it for later!
Pin these Pipe Cleaner Spiders to refer to later!
How You Make Your Pipe Cleaner Spiders
You will need for each pipe cleaner spider:
4 black pipe cleaners
A pair of googley eyes
PVA glue
Scissors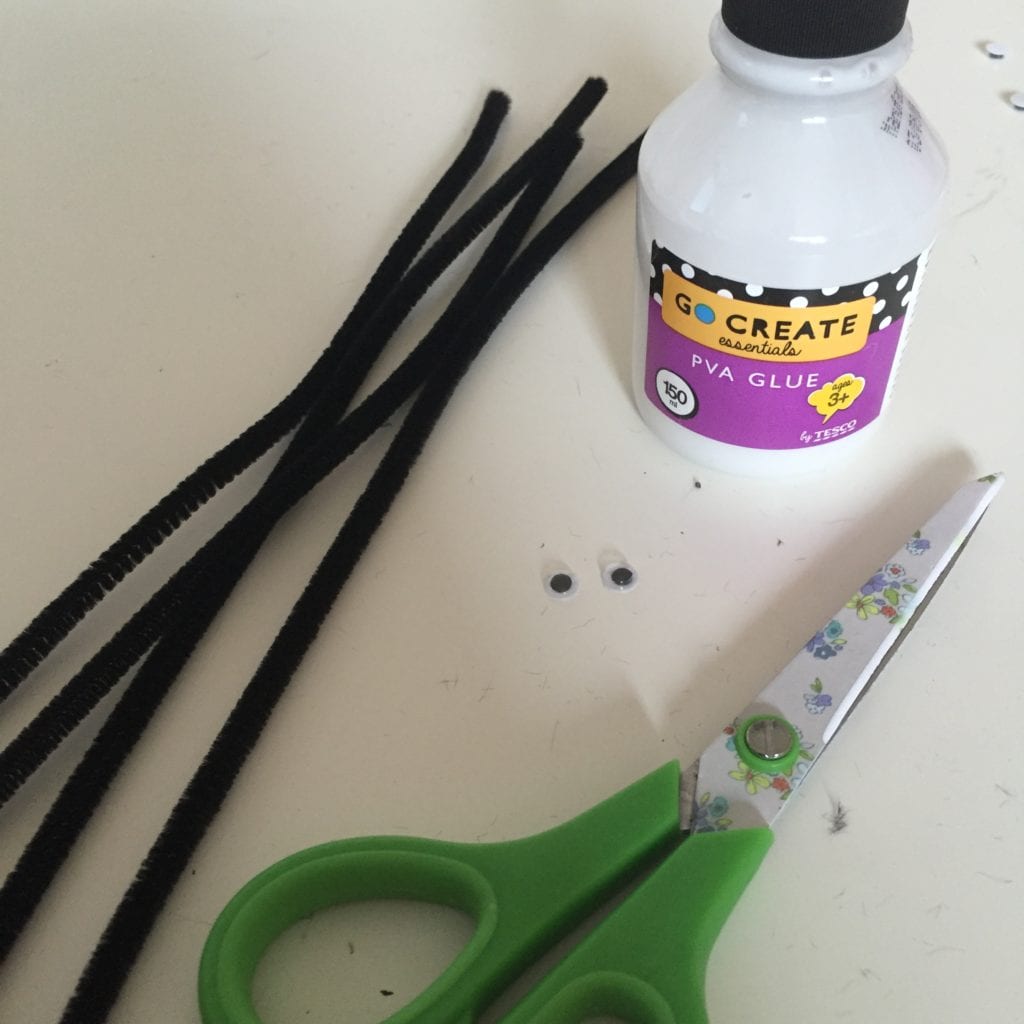 How You Make Them:
1. Cut two of the pipe cleaners in half to make four smaller lengths, and bunch them together.
2. Wrap the other two full pipe cleaners around the centre of the bunch to make the spider's body.
3. You should now have a 'body' and four straight 'legs' either side. Shape each leg by bending twice as shown in the picture, and fan out the legs a little.
4. Glue on a pair of googley eyes onto the spiders body.
That's it! Really quick, super simple and no mess, so perfect for the kids to do. When dry display as you wish. We choose to make a wool web across our mirror for one of the spiders to hang out in, the others were dotted around the living room.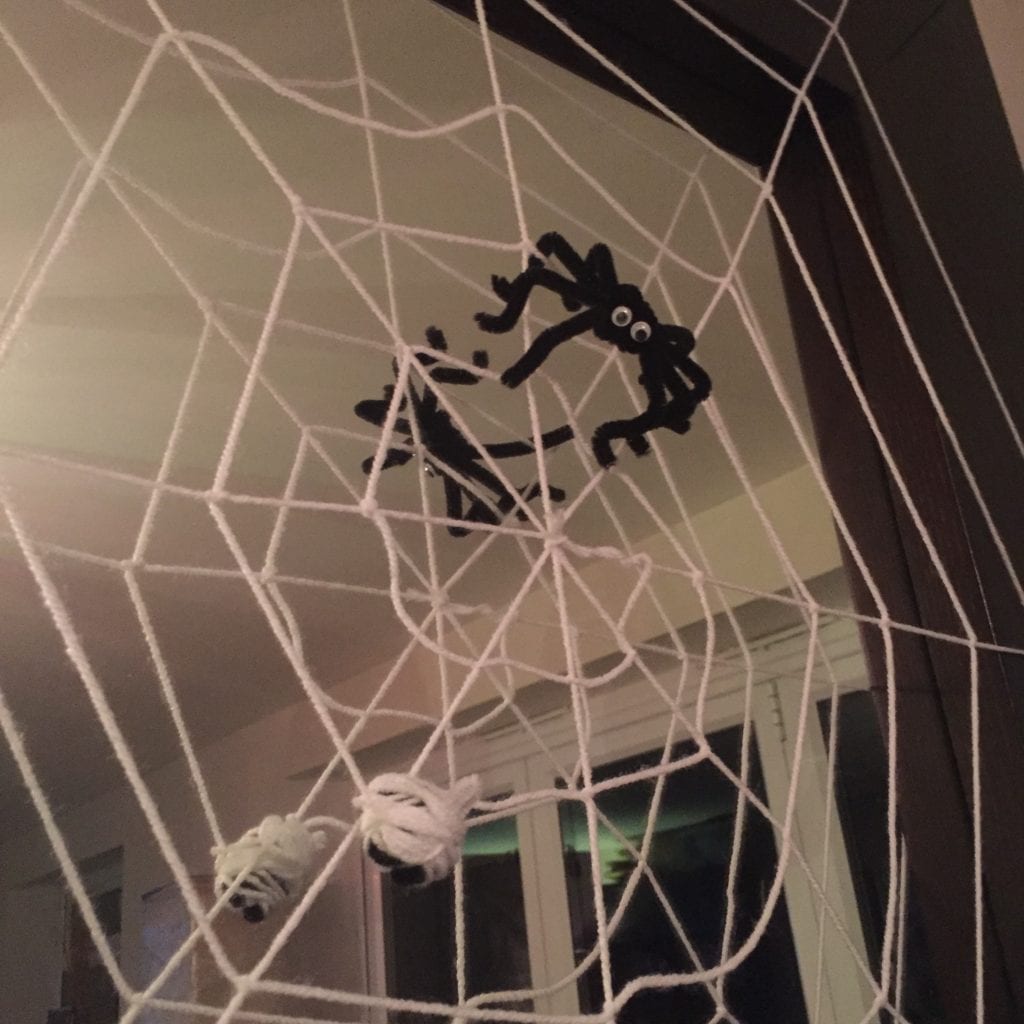 If you liked this craft , then check out our other super simple halloween crafts for kids, and if you need more inspiration then take a look and follow our Pinterest board.
Happy Halloween!
Kerry x
Disclaimer: This post contains affliate links